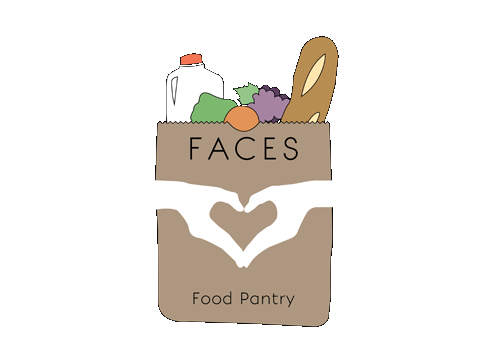 FACES
Food Pantry
Heading 2
WELCOME
Our mission is to provide emergency and supplementary food to eligible residents of the area we serve.
How We Serve Our Community

FACES supports two distribution locations:
Farmville warehouse at 482 Commerce Road and
County Line FACES at 12129 County Line Road, Keysville, in the Abilene community.
Choose the location that's right for you.
​
FACES delivers food to around 125 homebound clients at specific sites in the area.
​
FACES sponsors a Backpack Program providing weekend meals for school children and supports a high school food pantry.
​
FACES supplies food for the homeless in partnership with STEPS, Inc.
​
FACES partners with other community organizations or the betterment of our community.
​
​
​
​
Centra Foundation Grant
​
FACES Food pantry has received a very generous $20,000 grant from the Centra Foundation for the purpose of improving the diet and health of low-income residents of our region. The grant will allow FACES to increase the volume of healthy food it is able to purchase from Feed More and to buy from local producers capable of supplying sufficient quantities at a reasonable price. The Centra Foundation grant will enable us to serve our clients better.
​
Contact us if you are interested in helping with this new initiative!
​
https://www.centrahealth.com/foundation/community-grants
​
​