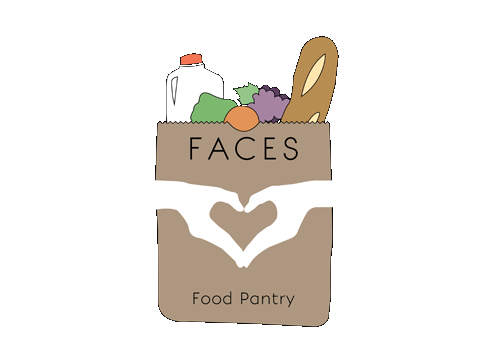 FACES
Food Pantry
Who to Talk to
Co-Presidents:
Paul & Joanna Baker
Phone: (434) 390-6485
​
VP Registration/Records:
Sharon Carter
Phone: (757) 876-1673
VP Operations: Bobby Eiban
Phone: (434) 395-0038
​
Donations/Treasurer:
Bob Chonko
Phone: (434) 547-9491
​
Hours
Volunteer Hours
Thursday 8:00AM–11:00AM
3:00PM–5:00PM
Distribution Hours
Saturday 7:30AM–10:30AM
Board of Directors
FACES Board is a working board in the most literal sense. Each member has specific weekly or monthly responsibilities for carrying out the routine operations necessary for purchasing, transporting, storing, preparing and distributing food, as well as managing client records, working with FEEDMORE,
raising funds and setting policy. The work done by the board allows FACES to be an all-volunteer operation and thereby deliver large quantities of food at very low cost.
Paul Baker, Co-President
Joanna Baker, Co-President
Bobby Eiban, Vice President of Operations
Sharon Carter, Vice President Registration/Records
Ellery Sedgwick, Secretary
Robert Chonko, Treasurer
Tanita Anthony, Director
Barbara Armentrout, Director and Manager of County Line FACES
Rusty Carter, Director
Craig Challender/Peggy Epperson, Director
Bill Covington, Director
John Eastby, Director
Elizabeth Eggleston, Director
Louis Gould III, Director
Dempsey Jones, Director
Ruben McHenry, Director
Wayne McWee, Director
Dale Pruitt, Director
William Shear, Director
Pam Tracy, Director
​